Foot Levelers custom orthotics simply work. Our process results in the highest-quality, most comfortable customized orthotic on the market.
Foot Levelers custom orthotics are individually designed for your feet – helping achieve a balanced foundation and stabilized pelvis. Our custom orthotics are handmade for your unique feet based on 3D scans or casts, and your doctor's exam.

For nearly 70 years, Foot Levelers has been making custom orthotics that are clinically proven to help reduce pain and improve whole body wellness by balancing the body from the ground up. Your feet are your foundation. And structural imbalances in your feet can lead to issues throughout the body like:
Your feet don't even have to be hurting to cause some of these issues. Foot Levelers custom orthotics, Shoethotics® and Sandalthotics® can help by properly supporting and positioning the feet.
A foot scan or impression shows how imbalances in the feet lead to problems throughout your body. The orthotics are then made off your foot scan or impression.
Only Foot Levelers customized orthotics support all 3 arches of the foot, which make up the plantar vault. Since our orthotics are custom-made by hand from scans or casts of your feet, no two pairs of Foot Levelers custom orthotics are alike!
Innovations like 3-Arch Support, and high quality materials and scanning technology, enable a uniqueness to each orthotic – shaped and crafted to your individual feet – resulting a much higher-quality orthotic that also happens to be extremely effective in reducing low back pain and other forms of pain typically related to foot conditions.
Foot Levelers custom handmade orthotics provide the highest-quality, most comfortable, and most effective orthotic on the market. At CBCC our advanced technology 3-D Body view scanners will highlight any imbalance and asymmetries between your feet and we will generate a customized report, to help you become educated on your unique biomechanics.
Custom Orthotics may be covered by your insurance policy, typically 2 pair every 24 months.

*Insurance coverage varies due to each patients individual insurance policy. If you would like us to check your insurance policy ahead of your foot scan please call 251-947-9010!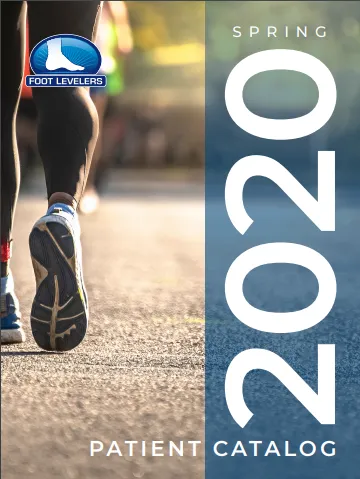 (CLICK THE PATIENT CATALOG TO VIEW)
CUSTOM ORTHOTICS SUCCESS STORY
Kelley Andrews was living with pain and taking painkillers after multiple failed back surgeries. She finally found pain relief after discovering Foot Levelers custom orthotics. Watch her story below.